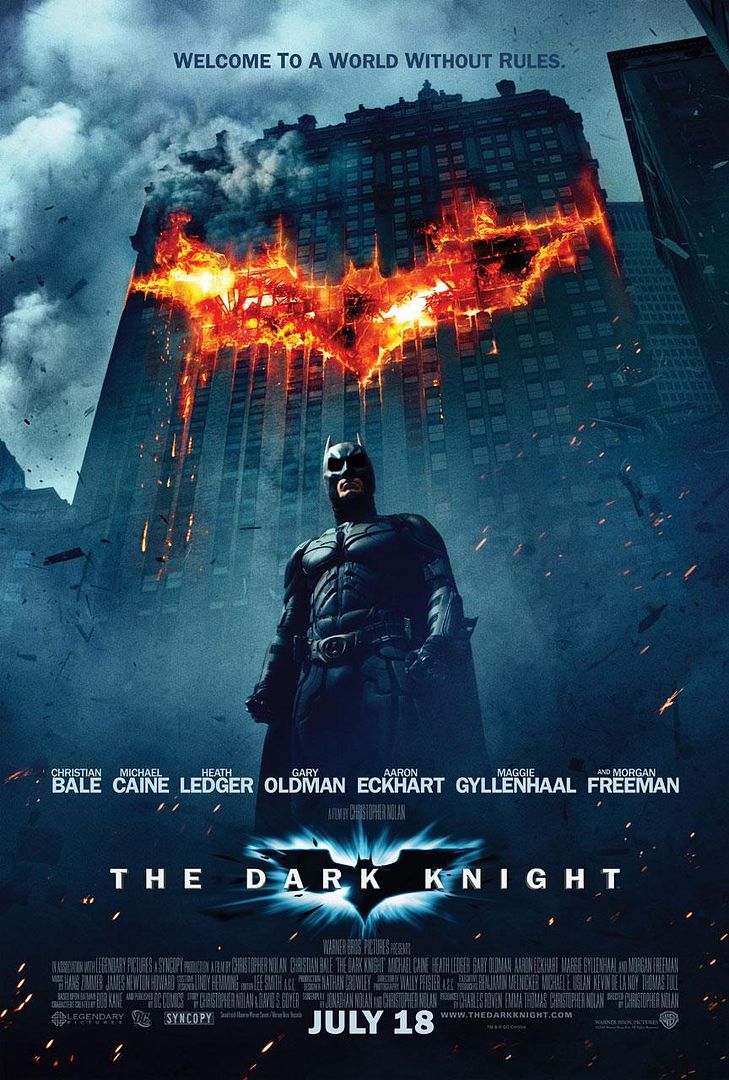 Selasa kemaren gw nonton di fx sendirian (hoooh.. Begini nasib jomblo manis yang ditinggal SP oleh sahabat-sahabatnya). Tadinya sempet bingung mau nonton apa, akhirnya pilihan jatuh pada film ini. I'm not a superhero-movies fan. Tapi, untuk film ini gw ngga ragu to give 5 out of 5 stars!!
Tapi film ini gilaaaaa! Top banget lah pokonya.
Apalagi Joker. Huaaaaa.. Jatuh cinta deh gw ama dia. Sakit nih orang, bener! Tapi menurut gw dia jenius banget. Aaaaaarrrrggghh! Gw keabisan kata-kata. Menurut gw malah di film ini Batman kalah sama Joker. Hehehe..
Btw, abis nonton film ini gw sempet googling soal Heath Ledger yang berperan sebagai Joker. Eh ternyata ya, kok gw baru tau kalo dia udah meninggal sih? Parah banget yak gw? Telat bangeettt! Kok ga ada yang ngasi tau gw sih? Huh! *teteup loh, nyalahin orang*
"Why so serious?" - Joker -
"Sometimes, truth isn't good enough, sometimes people deserve more. Sometimes people deserve to have their faith rewarded. " - Batman -